Next Challenge is the Dutch legal entity in which George Eeken operates all his business activities.
George's primary income comes from Internet Marketing and Affiliate Marketing.
He also earns income as a Consultant (or Interim Manager) with specialities as Finance, Recruitment and Internet Marketing.
The main purpose of this webpage is to give some background information about George Eeken (which can also be found on George Eeken).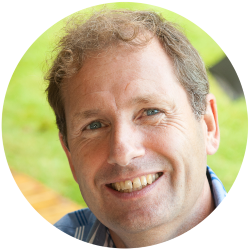 Next Challenge
Owner: George Eeken
Adress: Kervelhof 62
Postal code: 2215 BE Voorhout, The Netherlands
Telephone: 0031(0)252864310
Mobile: 0031(0)615599716
Email: george.eeken@gmail.com
Personal:
I am 51 years old, Dutch, born and grown up in Amsterdam, the Netherlands. Nowadays, I am living together with my girlfriend José in Voorhout (30 km away from Amsterdam and near Noordwijk). We have no kids (but love them).
I love jogging, squash and snowboarding (I used to play soccer and run marathons). I like watching soccer and especially Ajax, my favorite team. I am interested in human behavior and read a lot about personal development, business and economics. I am a certified NLP Master Practitioner.
Career history:
Financial Management
I have a master in Business Economics and started my career in 1991 as Assistant Accountant at PWC. In the year 2000, after several jobs as Controller and Finance Manager, I wanted to be self-employed and became (Financial) Interim Manager. Together with my girlfriend we started AVFS Financial Interim Management.
Recruitment
End 2005, I started my own recruitment agency, Challenge Group. I built it up from scratch to a small company with a staff of 25 people.
After the financial crisis in 2008 hit me and my business dramatically, I had to close my business early 2009.
Later that year I picked up the business and started Next Challenge. What's in a name?
Besides acting as agency for executive interim management assignments, I changed my activities more and more into Consulting & Coaching and …
Internet & Affiliate Marketing
So as I operated from my home, I had time for trying out other income streams. First, as I was always interested in the financial markets, I became a full-time day trader for almost two years.
Although I did make some money, I was too boring to watch my screens all day.
But making money online got my attention. What if I could earn a decent income by selling products or services online?
I decided to explore the world of internet and affiliate marketing.
After some struggling to find out how everything works, my primary income comes nowadays from internet and affiliate marketing.
I earn my commissions from more than 30 websites (international English-speaking markets). Mostly product review websites or help/ how to… blogs. I also manage several Facebook Fanpages, Google+ pages and YouTube channels.
I use free (SEO) and paid traffic methods (especially PPV, PPC (Facebook Ads) and Media Buying) and do some email marketing (by sending emails to my subscribers).
My main niches:
Personal Development
Health & Fitness
Internet Marketing (f.e. GeorgesReviews.com)
Small Business Owners (Blogging, WordPress, Software & Tools)
Recently I'm also active as (Internet) Marketing Consultant helping clients to get online traffic and leads by sharing my Internet marketing and Social Media knowledge and experience.
I love helping other people and see them grow (and their business).
So don't hesitate to contact me or connect with me.